Dyadic Variations
15x15 series
Dance New Amsterdam - NYC • Saturday June 9, 2012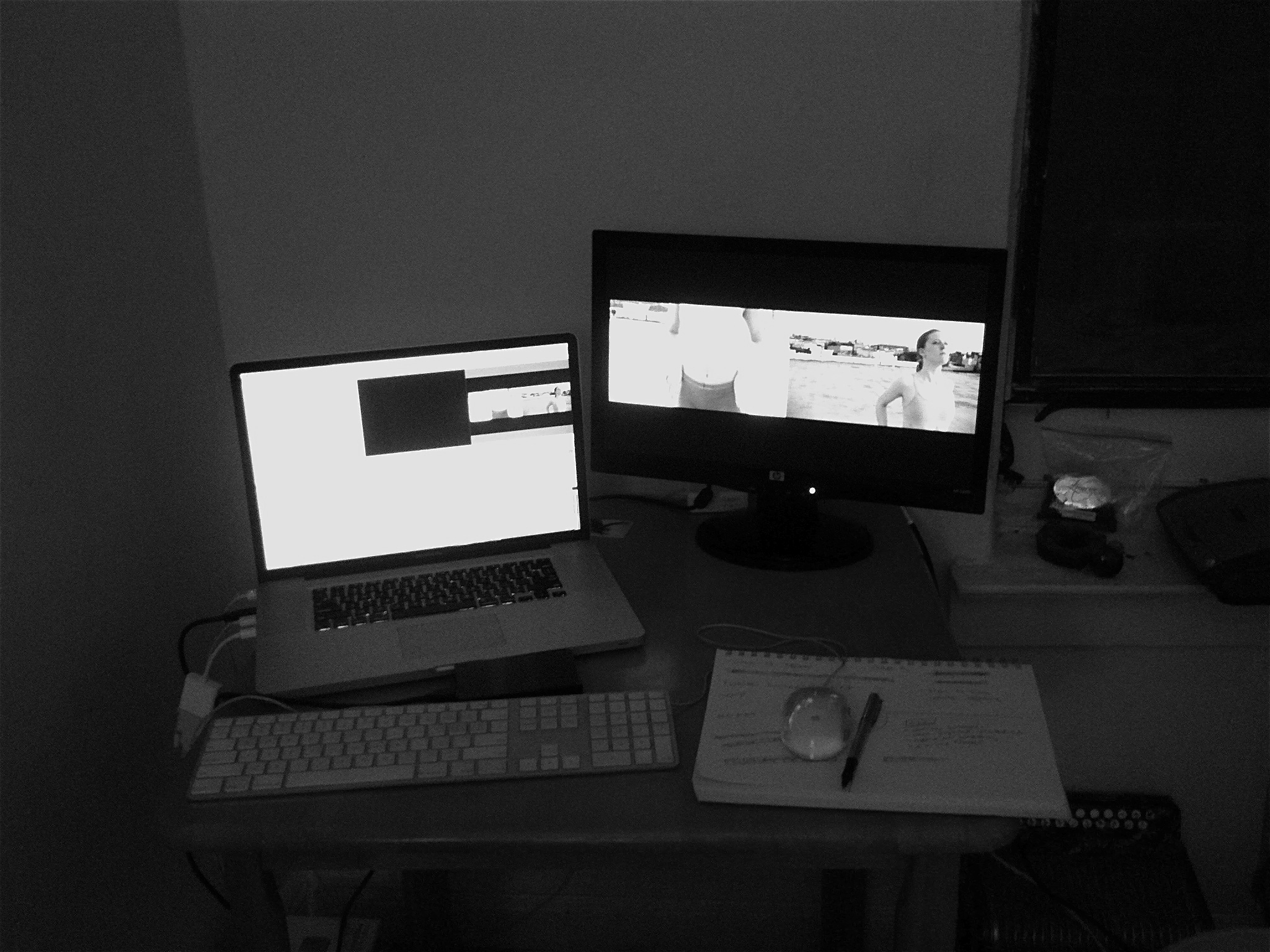 15x15: Dyadic Variations, the final work in the series, are two streams of Sun Studies solo videos choreographically edited and projected as an overlaid duet in near sculpture form. While Sun Studies reveals the shapes and nature of the work, Dyadic Variations abstracts the dancer's relationships while highlighting the dancer's perspective during acceleration and deceleration.
Being interested in creating moments that allow the audience to have an opening of choice instead of narrowing/need for control in experiencing the video, the live interaction between dancing images from Sun Studies in Dyadic Variations allows for an exploration in depth and dimension between two, otherwise flattened, images.
Dancers: K. Louise Layman, Emily Kulik
Video: Nadia Lesy
Software & Projection: Paul Boliver, Joshua Boliver
This work was created in part through The Field's Emerging Artist in Residence Program, Supported by the Lambent Foundation Fund of the Tides Foundation.