Sun Studies Bushwick
15x15 series
Rooftop • April 2012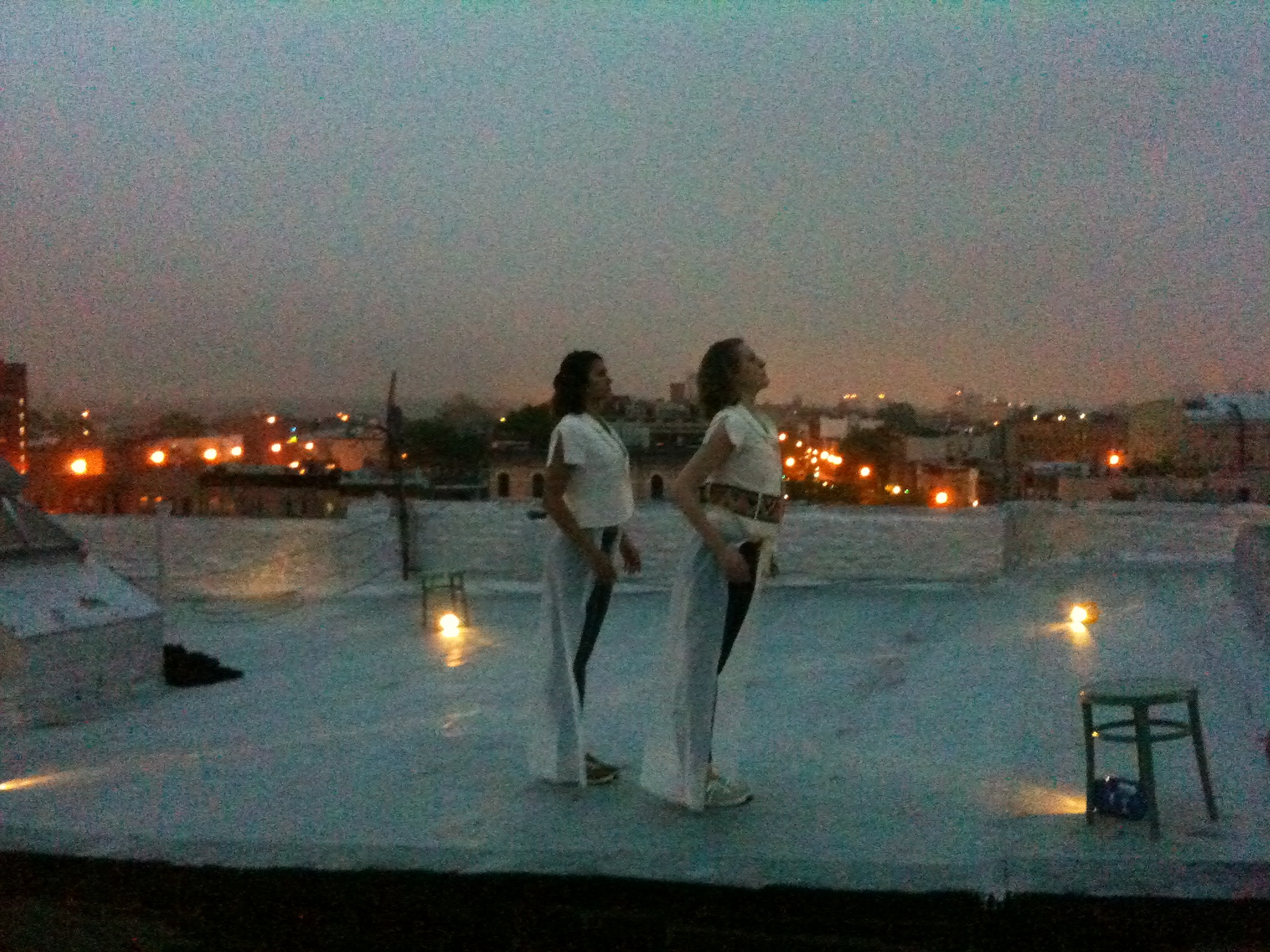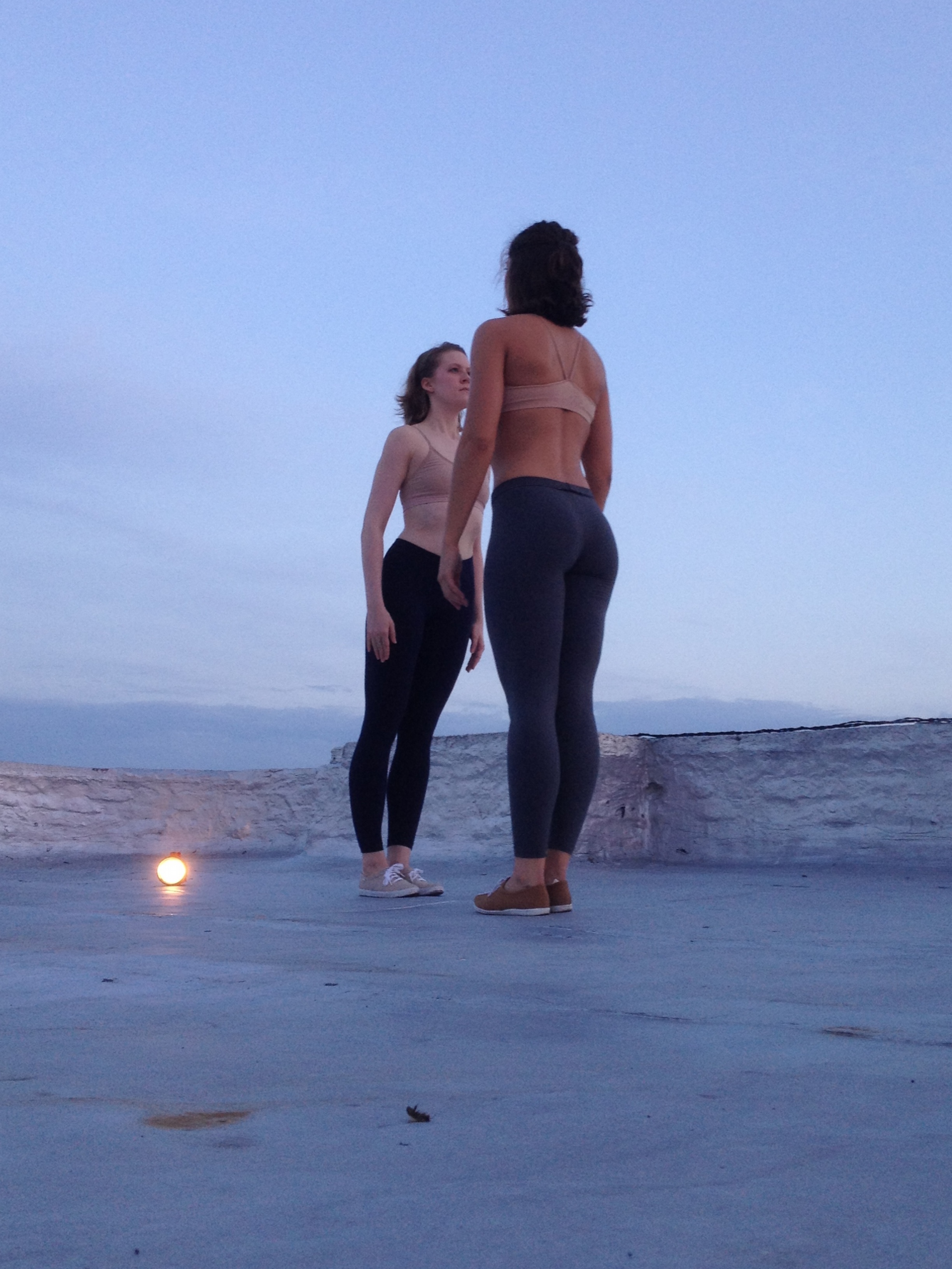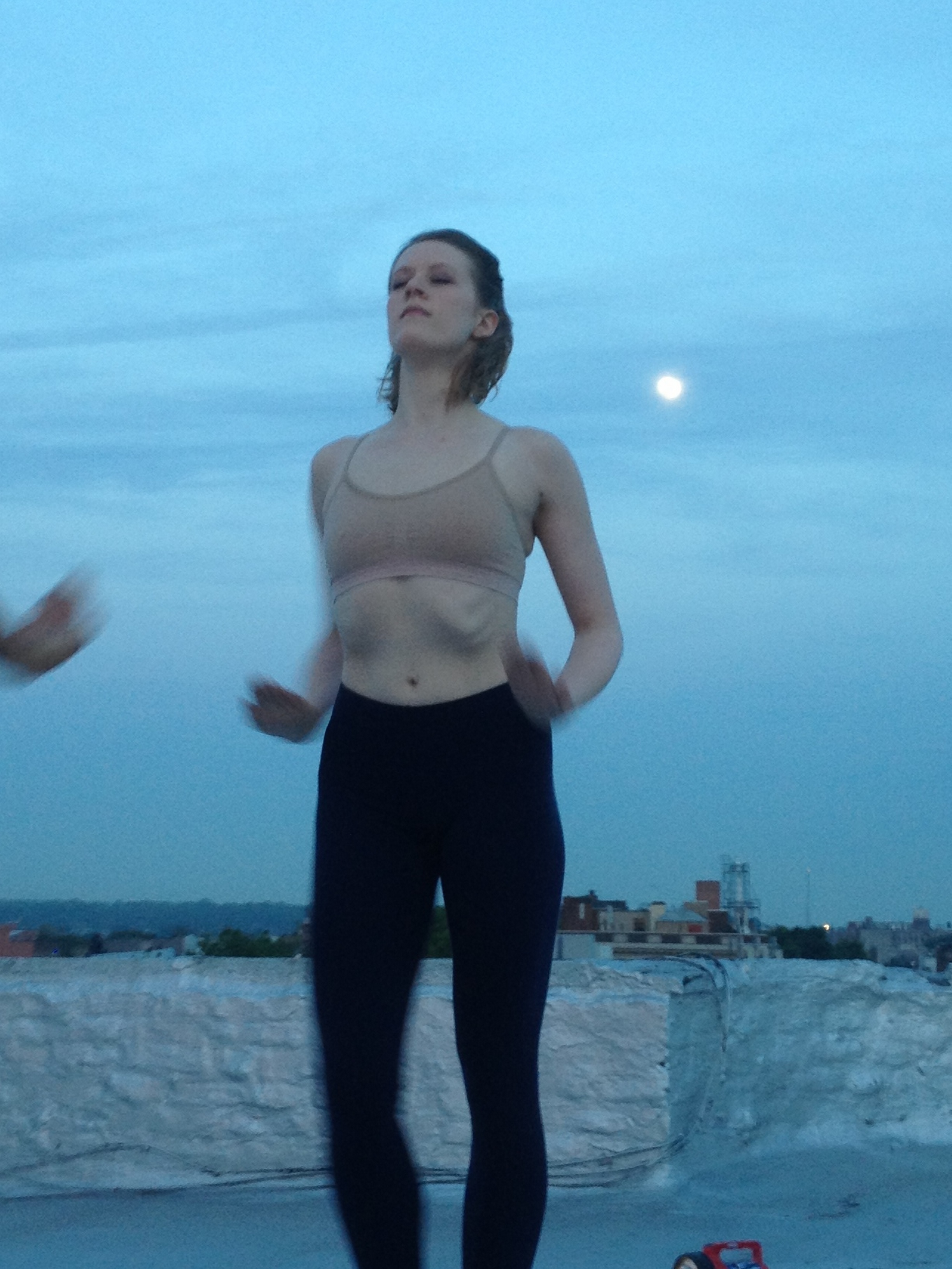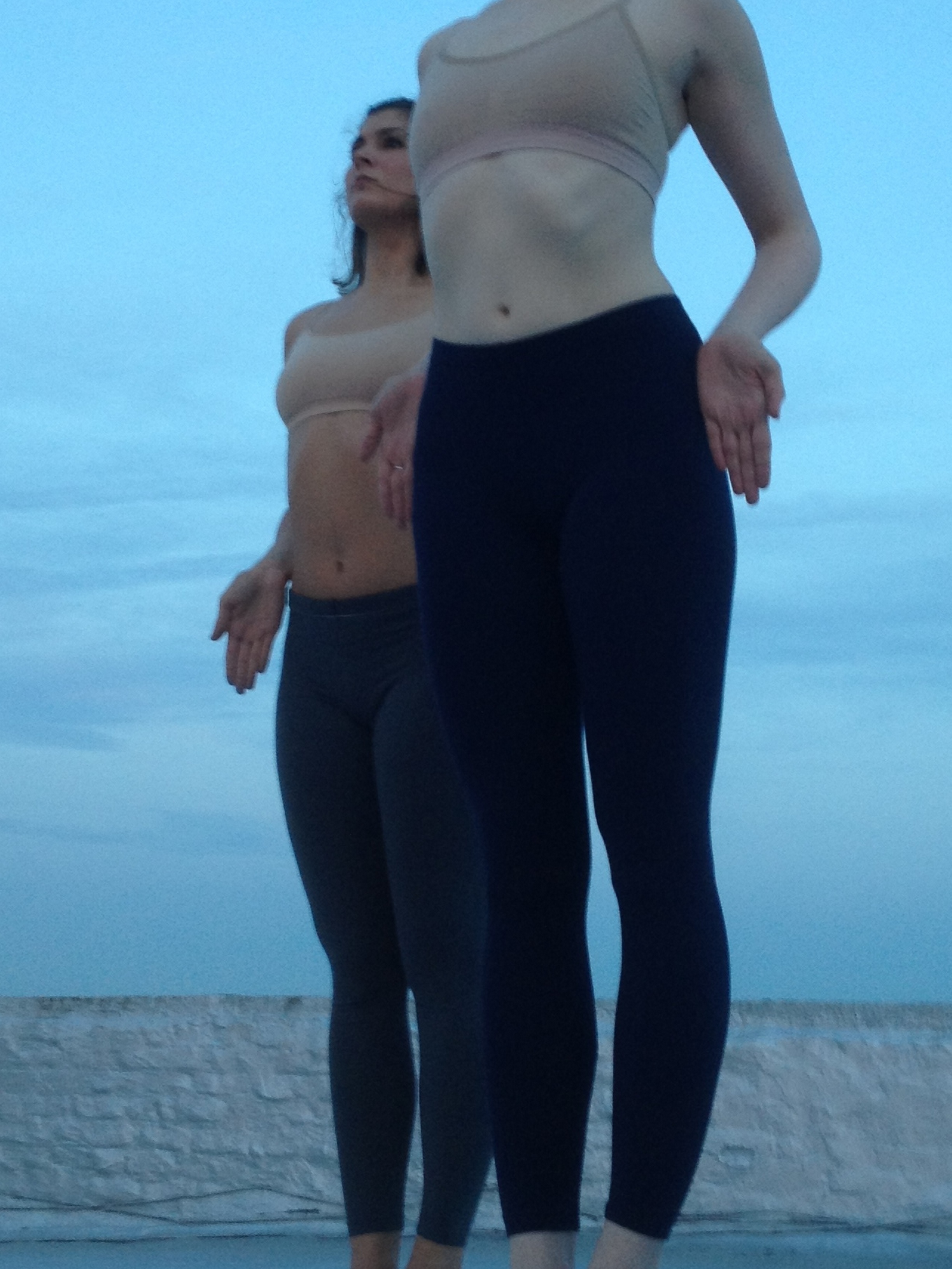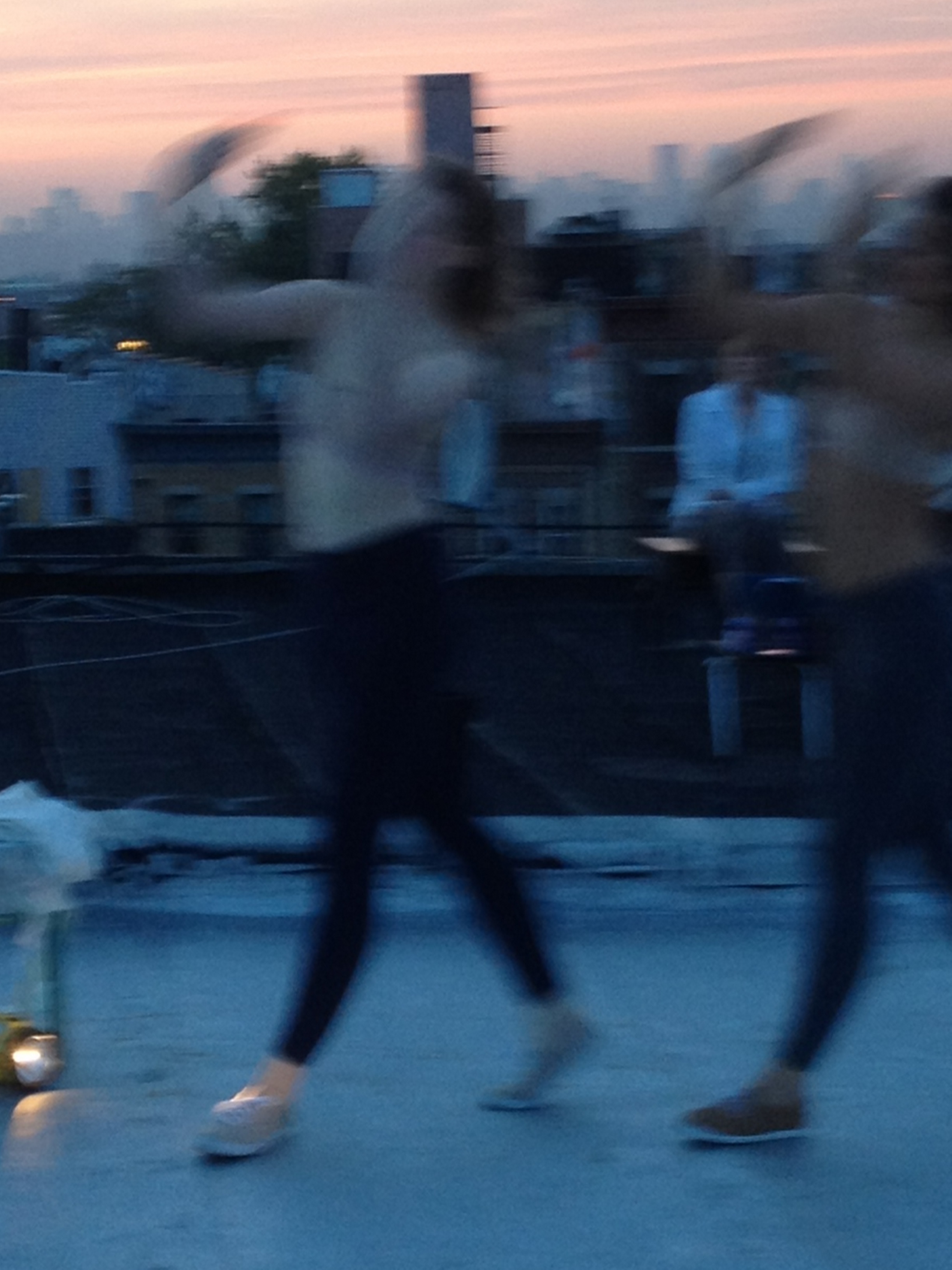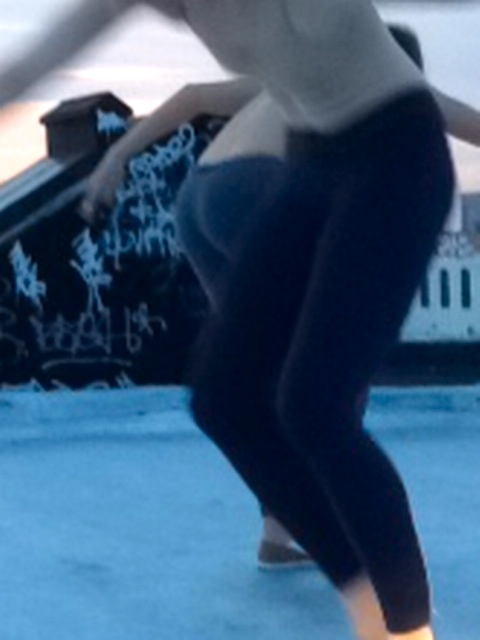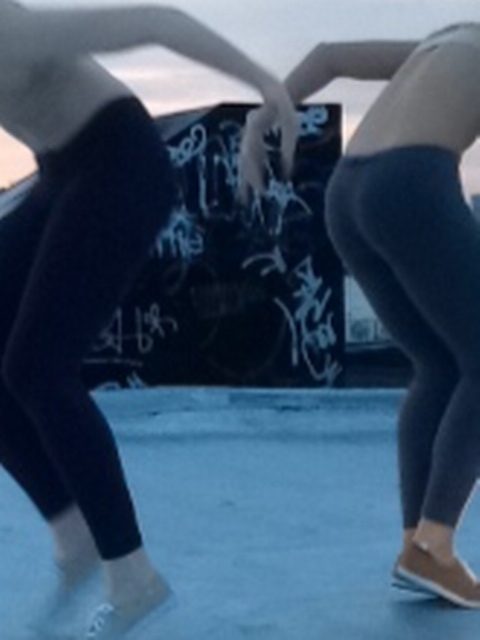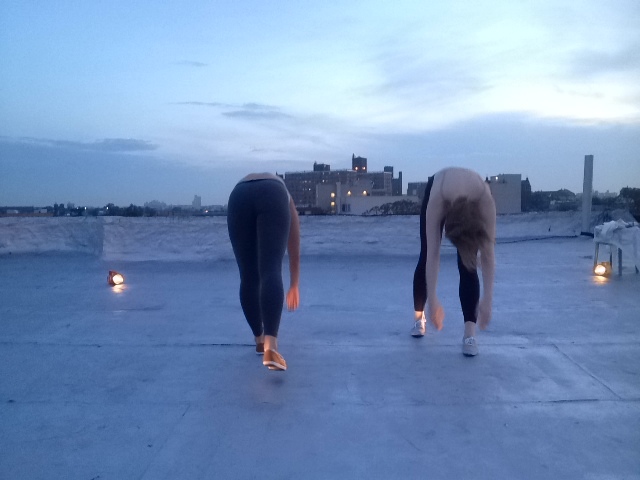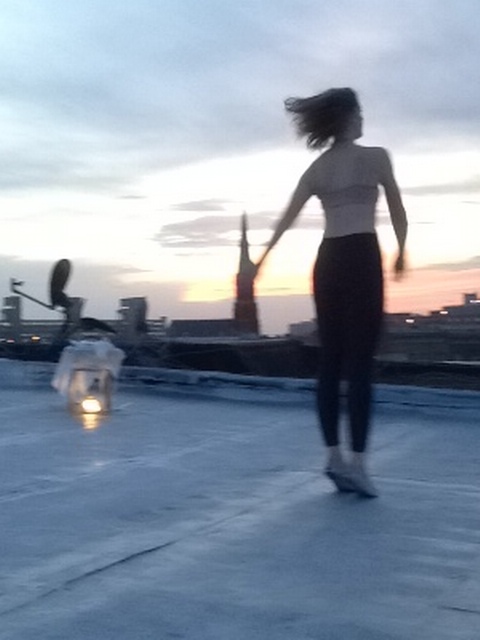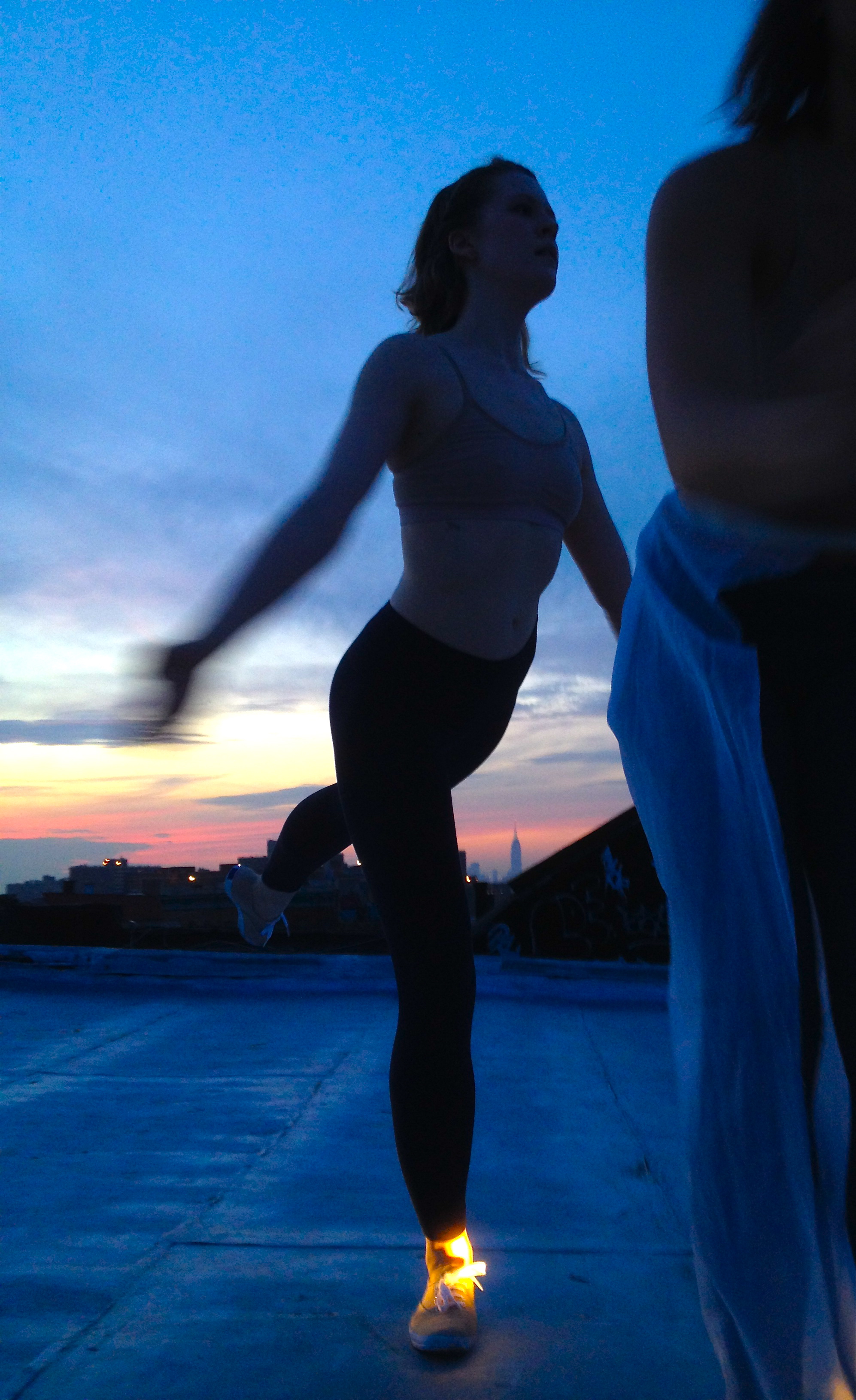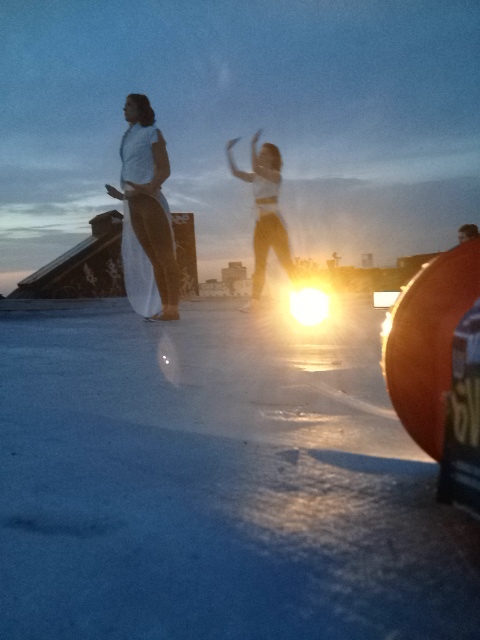 15x15: Sun Studies (Bushwick), first in the 15x15 series, is a live dance work which starts as a loooooonnnnng winding line ending inside of a thick blue box. While some audience members have obstacles to overcome, everyone ultimately ends safely seated inside of a collective shape with no singular viewpoint in common. Sun Studies requests the audience's (critical) presence inside of the work and reveals the dancer's full unobstructed movement as they know it to be, Sun Studies. A reduction of natural light, on the rectilinear body of work, shifts what is seen as constructed stage lights become visible. Sun Studies was set in Bushwick on a rooftop, and Greenpoint near the water.
The dancing body of Sun Studies began as the study of change and recovery, the process of recovery, and finally the searching of recovery. Sun Studies is also the study of placement, replacement, and their variable perceived meanings. And last my visceral exploration, often I think to be my favorite, meditated deeply on acceleration and deceleration.
Dancers:
K. Louise Layman, Emily Kulik
This work was created in part through The Field's Emerging Artist in Residence Program, Supported by the Lambent Foundation Fund of the Tides Foundation.